Final Forms student guide
Log in to Final Forms here:
Every student in grades 6 through 12 has a Final Forms account.
Final Forms is where parents and students complete all of the forms required to go to school and to participate in extracurricular activities.
All students in grades 6 through 12 must sign forms every year, and every Goshen student athlete must sign additional forms to be eligible to participate.
Student accounts are automatically connected to Goshen Google accounts.
This is the same account students use to sign in to computers, Google Classroom, etc.
If a student has trouble logging in using a Google account, they should contact their teacher or coach.
Click the button above and log in with a Goshen student Google account.
Once logged in, students will see the forms they must sign on the left.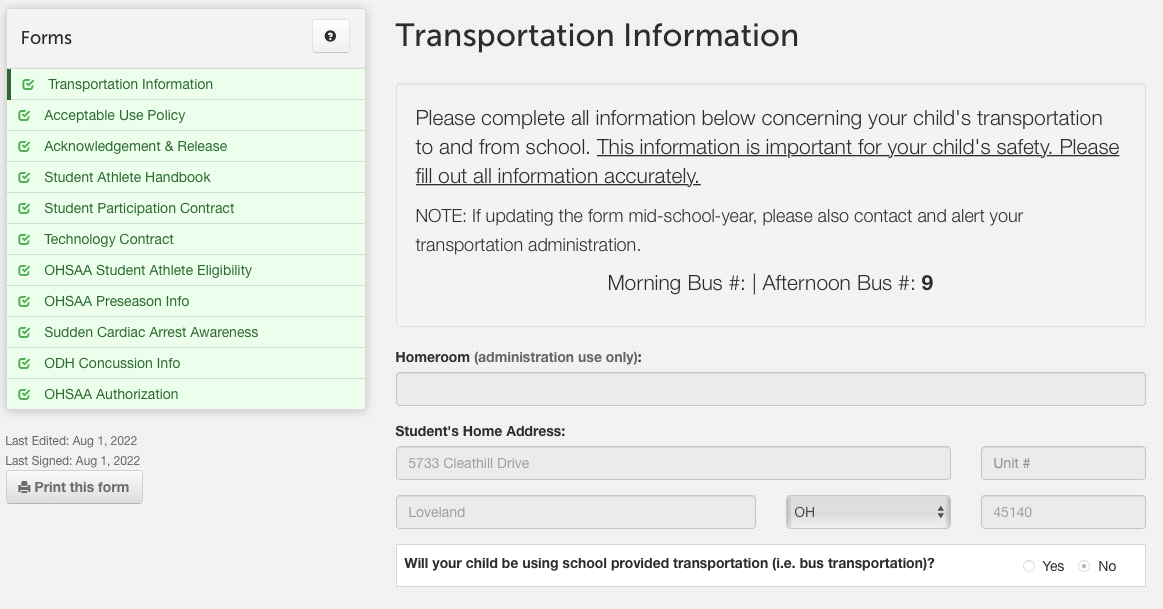 Green forms are already signed. Red forms need a signature.
Click through the red forms, enter any required information, then scroll to the bottom.
Type the correct name into the student signature box and click submit.